Audio Editing Services Salt Lake City
Outsource your audio editing needs to Ignite Studios!
The Best Professional Audio Editing Services
Audio editing, also called sound editing, is a complex procedure that requires a high level of expertise as well as cutting-edge technology. The days of professional audio editing using magnetic cassettes and analogue microphones are long gone. Voice editing is now done digitally with the use of specialist equipment and software.
Ignite Studios offers a wide range of recording and editing services, and our audio studio is the place to go if you're seeking audio editing in Salt Lake City.
While we're know as a top SLC studio service provider, we also have skilled audio editors that are experts in mixing and mastering for all forms of audio output, including music, podcasts, dubbed films and TV series, voiceovers, audiobooks, and much more.
We have high-end gear and industry-standard audio software editors like Pro Tools, Adobe Audition, and Adobe Premiere, and skilled professional audio engineers that will put forth the effort to make your music or audio project a success.
Types of Audio Editing We Provide in Salt Lake City
Ignite Studios is proud to offer a wide variety of audio editing services tailored to your individual needs, thanks to an experienced staff of audio editors and audio engineers and access to the most up-to-date editing software.
We've been delivering great digital media editing and converting services to professionals, entrepreneurs, and businesses from various industries all over the world for the past few years. Our audio editing experts can assist you with the following audio editing needs:
music editing and mixing
voice editing services
loop/ music track editing
podcast editing services
documentaries
libraries
voice over editing
audiobooks
dubbed films and tv shows
commercials
webinars and teleseminars
e-learning multimedia
radio shows
sermon recordings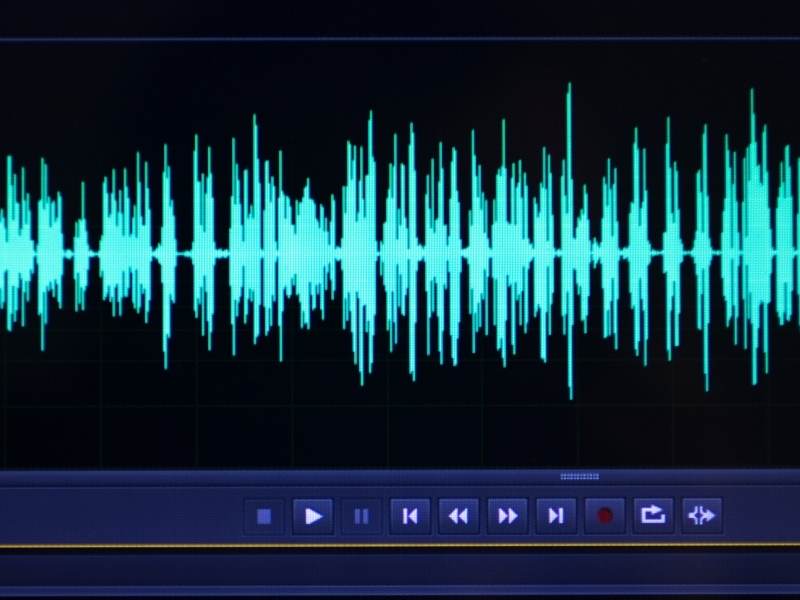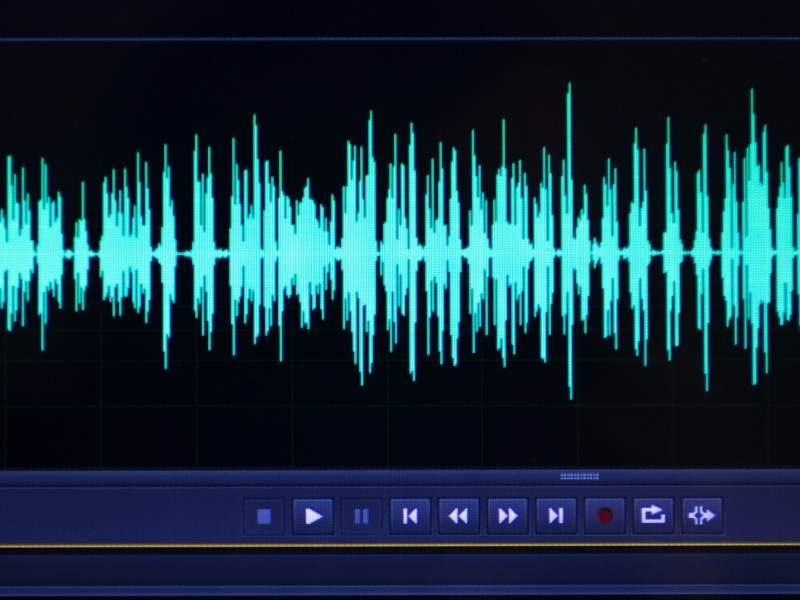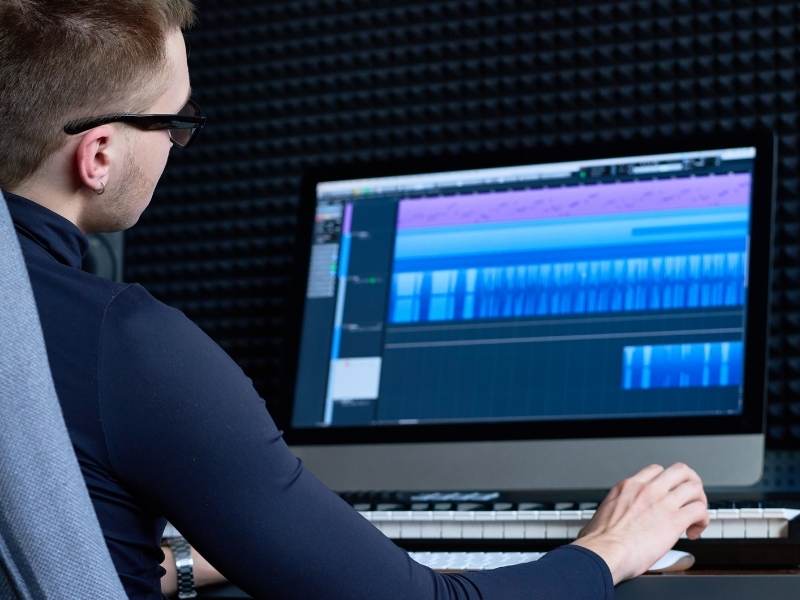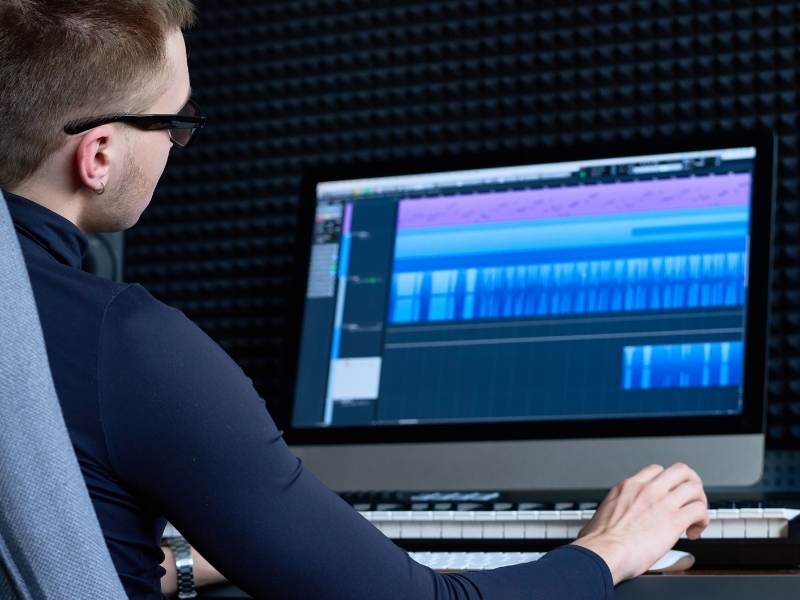 The Best Audio Editing Specialists in Salt Lake City
We're known for our professional editing and our ability to highlight the artist's distinct voice while also fulfilling the song or project's emotional intent or topic in general. We have the ability to reproduce the sound of a major label.
Each of our music editors is capable of any of the following audio post-production techniques using only the best audio editing tools:
vocal tuning
sound design for film and television
sound effects
audio effects
autotune effects
external effects
removal of unwanted background noise and
unwanted sounds
format conversions
The Audio Editing Process
You can hire our audio editing specialists to record your music from start to finish, from the initial tracking session to the final studio master, or you can record the music wherever you choose and submit the audio recordings or audio clips (in MP3 files) to us for mixing and mastering.
You can also use our audio recording studio as a music rehearsal venue for jamming sessions or practice sessions before you record your actual audio.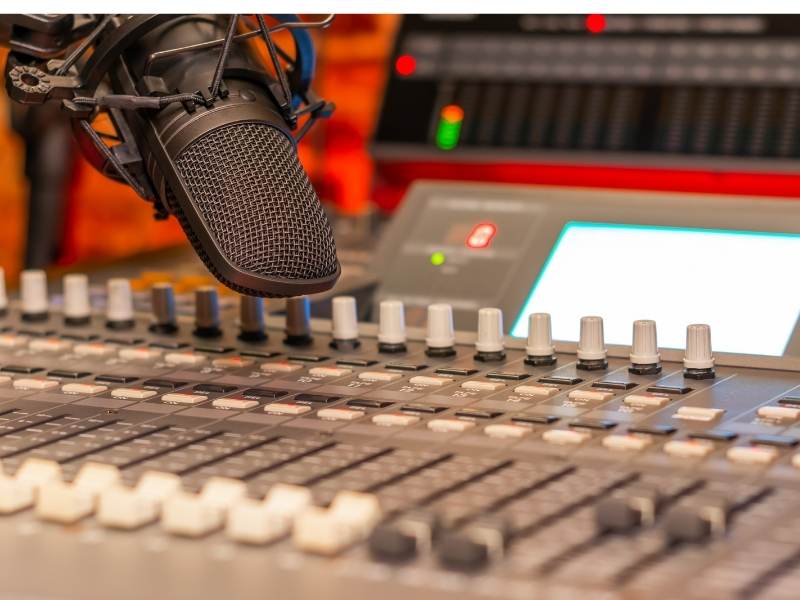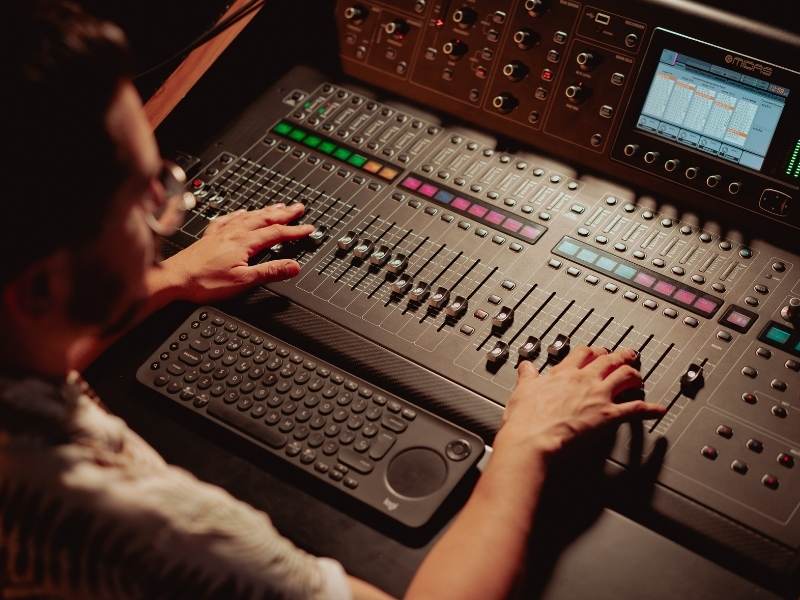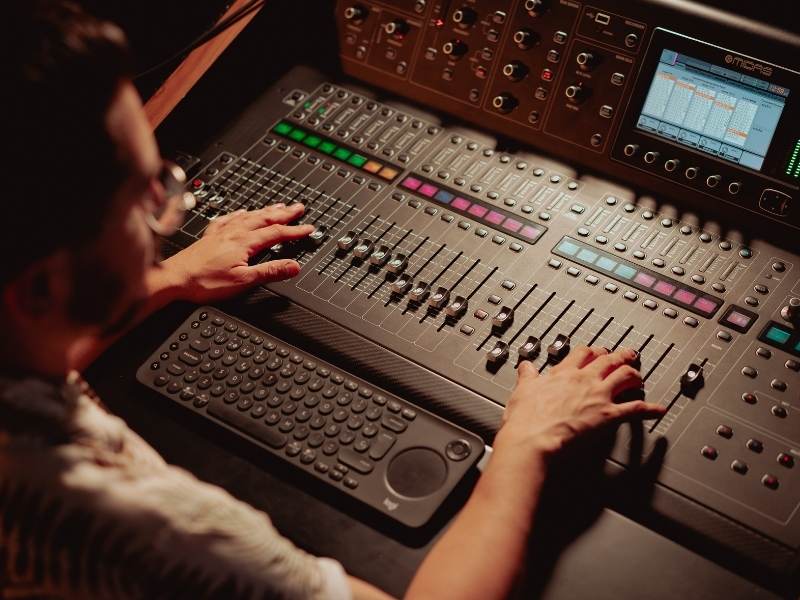 The Best Salt Lake City Audio Editing Company
Ignite Studios is a Salt Lake City professional recording studio. In addition to our audio editing services, we also offer a video editing service for those who wish to have their video edited by our professional video editor.
We also offer a wide variety of studio rental services, such as a podcast studio, film studio, music recording studio, audio and video production studio, and much more!
For all of your music and audio production needs and for the best recording experience, contact Ignite Studios at  (801) 999-8249 or email info@ignitestudios.com.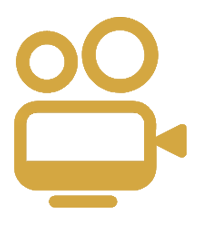 A/C AND ADJUSTABLE SET LIGHTING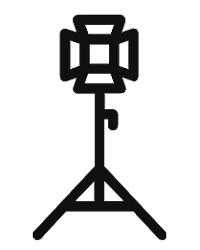 PODCAST AND AUDIO PRODUCTION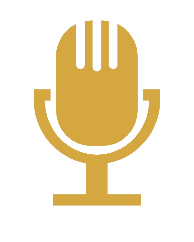 INTEGRATED ROOM-TO-ROOM NETWORK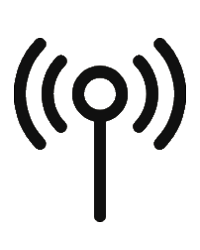 PRODUCTIO AND SPECIAL EFFECTS