Video Editing Services Salt Lake City
Outsource your video editing needs to Ignite Studios!
The Best Professional Video Editing Services
Ignite Studios provides professional editing services in Salt Lake City for audio and video media alike. We have a team of professional video editors who can assist you with video editing, whether your footage was shot in our SLC video production studio or elsewhere.
While we're best known for our music recording studio and video production studio rentals, we also have a skilled post-production team who can turn your unprocessed film into a beautiful video that you'll love.
You won't find a better video editing company than Ignite Studios among the many video editors in Salt Lake City.
If you want to scale your video content in an affordable way, you'll need to figure out how to produce content more efficiently.
Sourcing your video editing to the right professional studio is key. Ignite Studios has the right video professionals to create editing magic for any video project:
films
TV shows
video podcasts
music videos
YouTube content
corporate video
TV commercials
web commercials
promotional videos
explainer videos
wedding videos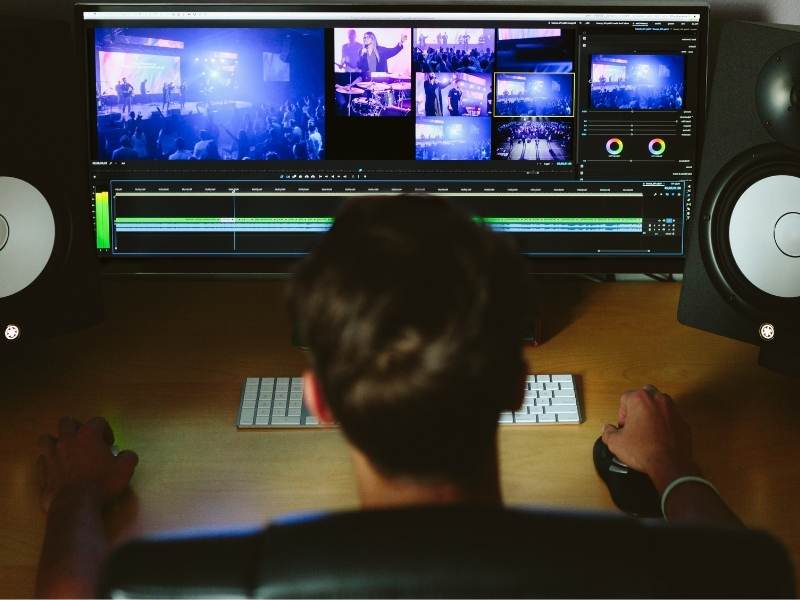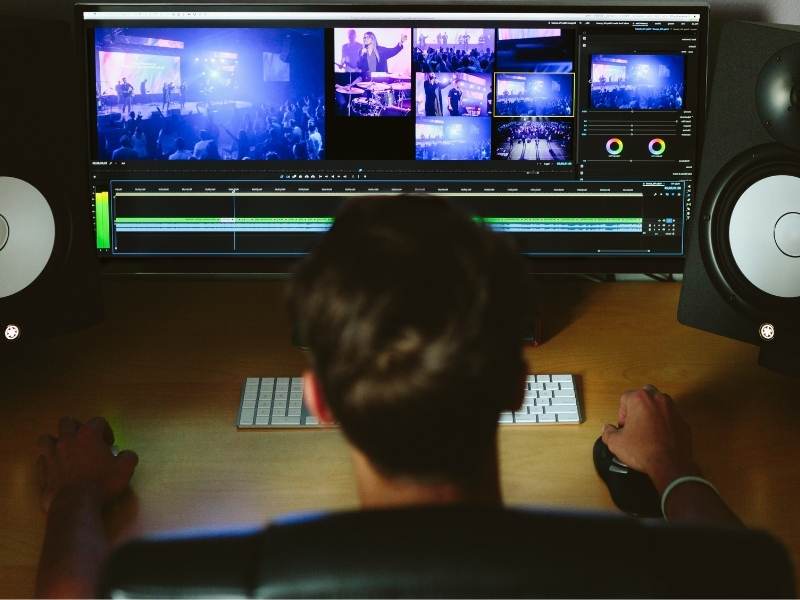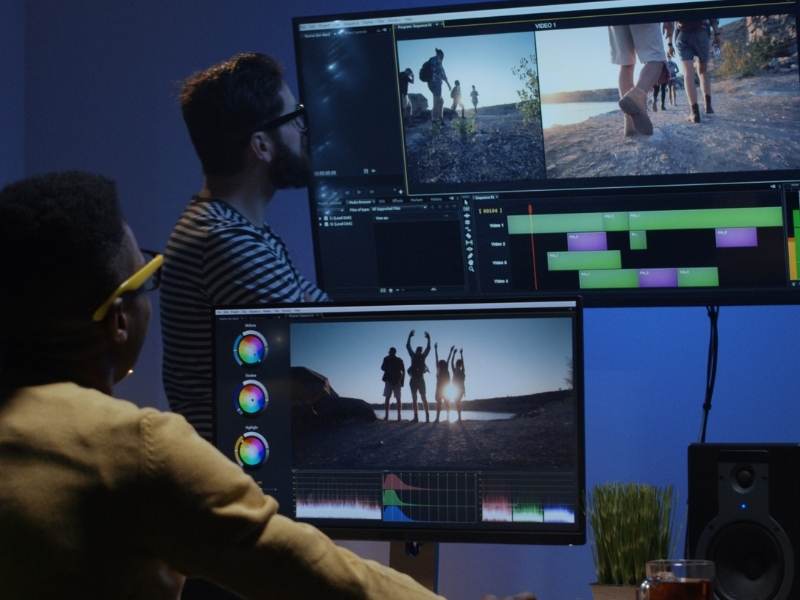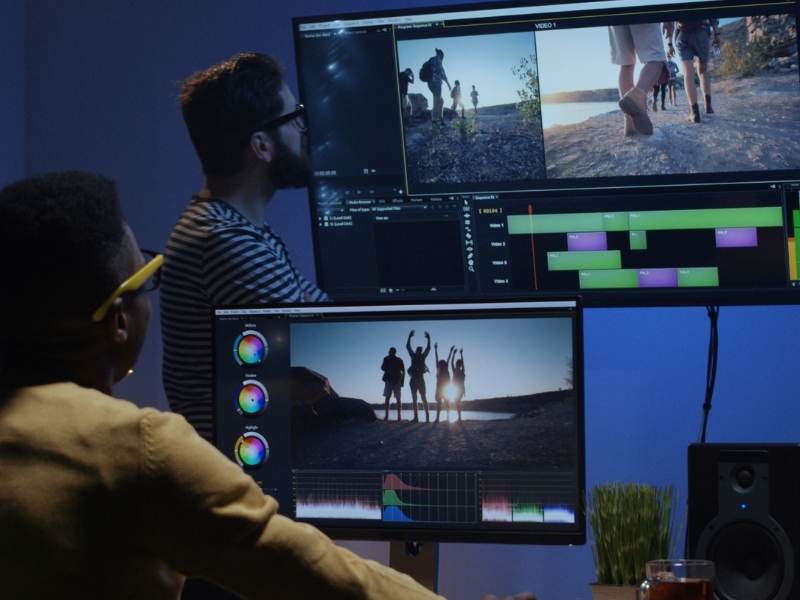 The Best Video Editors in Salt Lake City
Each of our video editors is proficient in Adobe Premiere Pro CC and other video editing software, such as Final Cut X, Avid, and Sony Vegas.
We can handle heavy video clips. We recognize most codecs, formats, and distribution dimensions. The majority of the raw footage we work with is uncompressed 4K video. 
Our video editors have the skills to make sure that your video project is done right, from audio effects to video effects, sound effects, visual effects, color correction, and special effects.
Our post-production and motion graphics expertise enables us to provide a comprehensive range of post-production services to corporate clients and enterprises of all sizes.
Our skilled editing staff is ready to take over and make world-class quality edits in a fast turnaround time.
Edit Videos Using Our Own Equipment
If you are a professional video editor or have someone on your team who is an accomplished video editor and have booked our film production studios, you can use our editing bay for video post-editing.
In addition to offering Salt Lake City's best sound stage, Ignite Studios provides editing equipment and video editing software.
If you're looking for help with audio editing of your podcasts, music recording, or other audio production, we also have our own audio editors to post-process your files.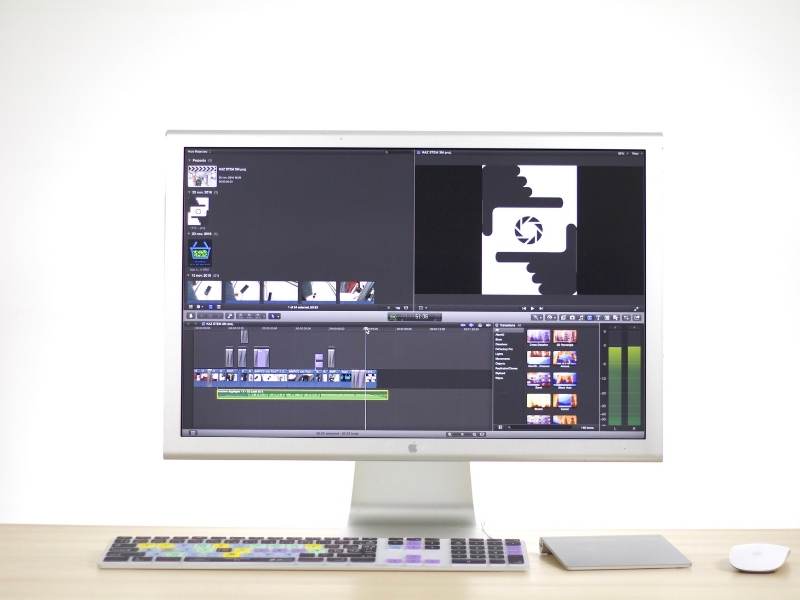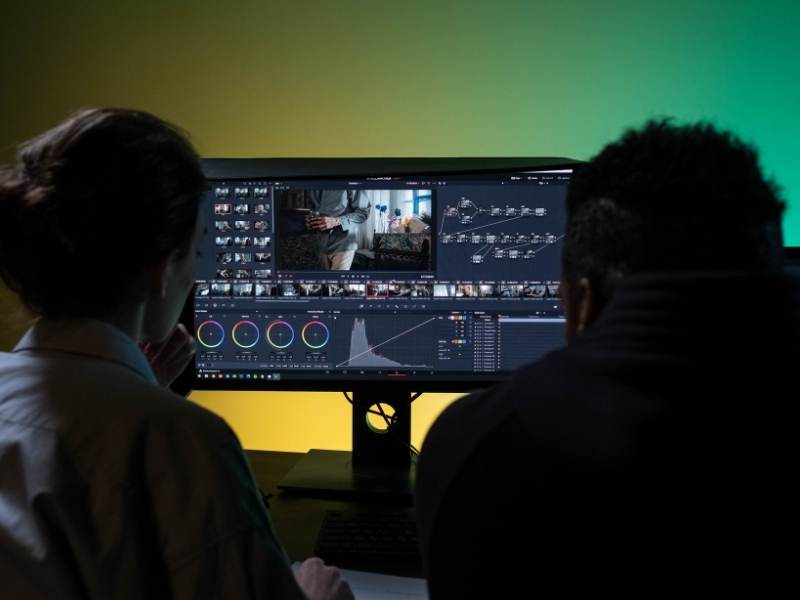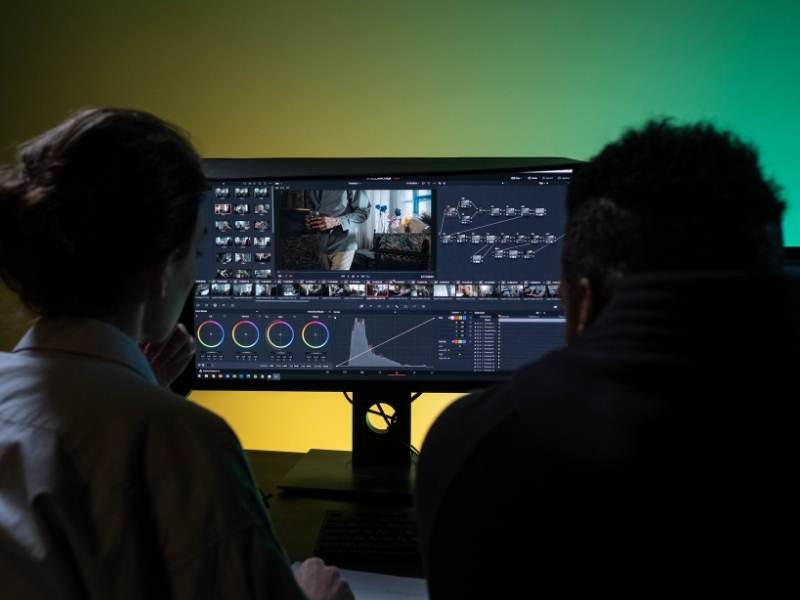 The Best Video Editing Company in Salt Lake City
Your Salt Lake City video deserves to be post-processed by the best in the business!
For the best video producers in Utah, contact Ignite Studios today to learn about our wide-range of studio services, such as mixing and mastering, podcast production, and music rehearsal space services.
You can reach us at (801) 999-8249. We look forward to editing your videos!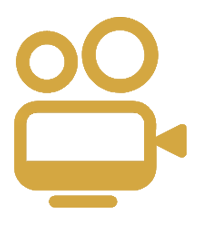 A/C AND ADJUSTABLE SET LIGHTING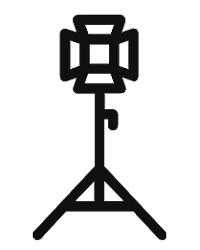 PODCAST AND AUDIO PRODUCTION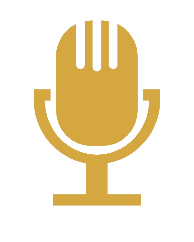 INTEGRATED ROOM-TO-ROOM NETWORK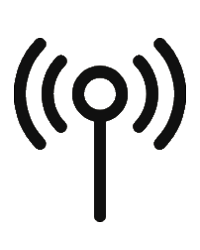 PRODUCTIO AND SPECIAL EFFECTS